To get a special Warner Connects discount on the cost of membership, make sure to enter WCONNECTS50 during registration to get 50% off!
And to get an extra whopping $30 in free driving credits make sure to apply the code MOCEANLA at any time after account creation!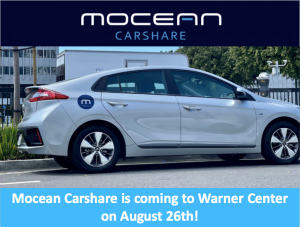 Mocean Carshare – L.A.'s only free-floating carsharing service – is launching in Warner Center on August 26, in the service's first expansion to the San Fernando Valley. This innovative mobility service is a natural fit for Warner Center's new Transportation Technology Innovation Zone. 
Mocean Carshare provides drivers with quick and convenient access to hybrid-electric vehicles for up to three days, at a price comparable to renting an electric scooter. With the touch of a button, the app-based service allows drivers to rent the low-emission vehicles by the minute, hour or day, providing a much-needed alternative to the privately owned vehicles that contribute to clogged streets, polluted air and reduced quality of life. Research has shown that a single shared car can eliminate the need for up to 11 privately owned vehicles. 
The Warner Center expansion follows nearly two years of steady growth by Mocean Carshare, including home zone locations in Downtown L.A., Eagle Rock/Highland Park, and West LA. Unique among carsharing services in L.A., Mocean Carshare enables drivers to begin or end their rides in parking places anywhere in a home zone, without being limited to one specific location. This enables drivers to enjoy the service with maximum freedom and flexibility.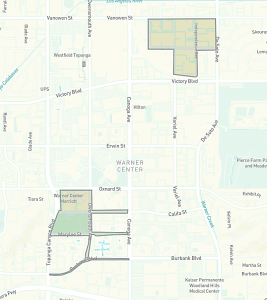 Mocean Carshare is the flagship service of MoceanLab, a solution-focused mobility laboratory for L.A. developed by Hyundai Motor Group. MoceanLab is designed to explore, develop, and launch mobility advances – from carsharing to micromobility, autonomous travel, and urban air mobility – with the goal of eventually sharing them worldwide.