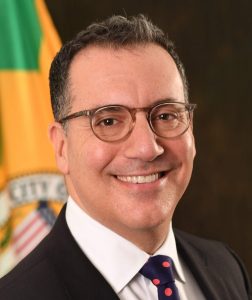 Councilmember Bob Blumenfield has made the following statement regarding Warner Connects:
Thank you for your interest in Warner Connects, an exciting new public-private initiative focused on reducing traffic congestion and encouraging the use of sustainable or alternative transportation options such as walking, biking, public transit and carpooling. Warner Center is home to so many businesses, vital resources and amenities and Warner Connects aims to make it easier for everyone to utilize the many accessible transportation resources that are already in our community. As Warner Center continues to grow and thrive as the downtown of the West San Fernando Valley, I am always looking for new ways to reduce traffic and encourage public transportation. For example, recently I helped secure a new unique Metro bus route to popular destinations within Warner Center. Warner Connects is the next step in this effort.
If you want to learn more about Warner Connects, our efforts to make it easier to get around the West Valley, or any other City related issue, never hesitate to reach out to me at 818.774.4330 or by email at Councilmember.Blumenfield@lacity.org.
– Councilmember Bob Blumenfield