Have you been saying "it's time for a change" since your last New Year's resolution?

We all want to reduce our carbon footprints, increase the amount of non-virtual interactions we share with friends and family, and save time on our daily routines. Carpooling or vanpooling can be a fantastic way to achieve all three goals, while making your way to and from work. Plus, with today's new ridesharing platforms, it's never been quicker or easier to hitch a ride to where you want to go.

Whether you share a ride daily, weekly, or just every-so-often, carpooling and vanpooling can not only have a positive impact on your own life but can also transform your community and those around you by leading to less congestion, better air quality, and safer streets. It doesn't matter if you share a ride with an office-mate who lives a few blocks over or if you tag along with friends who are headed in the same destination, sharing a ride can be fun, easy, and have a significant impact.

Top 5 Benefits of Carpooling
1. Sharing a Ride Means Sharing the Costs
Vehicle costs can add up quickly: AAA estimates that it costs an average of $9,282 per year, or $773.50 a month, to own and drive a car! When you drive alone to work, that means you're also going it alone for the cost of fuel, maintenance, and repairs.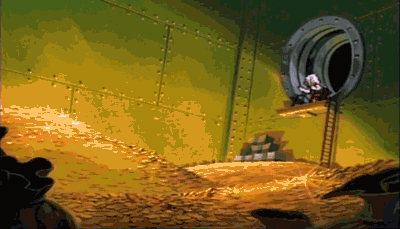 2. Save Time & Take Advantage of the HOV Lane
Have you ever been sitting in stand-still traffic on the 101 or the 405, only to gaze longingly at the flowing carpool lanes? Well, most times you can hop in those speedier lanes by riding in a car with just two or more passengers and save time on your daily commute.

3. Relax on the Road
Is road rage a common occurance on your morning commute? Do you find yourself constantly yelling at other drivers on the road? The easiest way to eliminate stress and enjoy more of your day is to let someone else do the driving. (You might even be able to finally finish that summer reading!)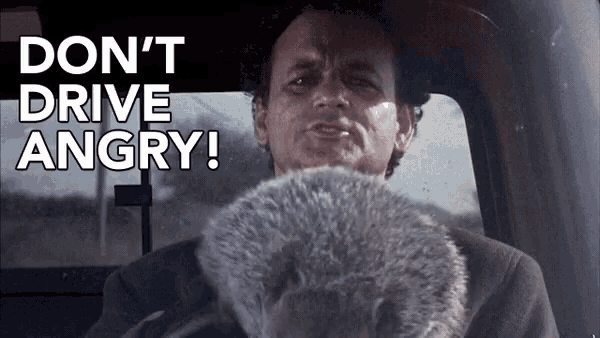 4. Start New Friendships & Strengthen Old Ones
In the digital age we live in today, it can be easy to lose track of quality time with our friends. Whether you share a ride with a family member, a coworker who lives in your neighborhood, or a stranger you've found on a ridehailing app, friendships and relationships can be invigorated during a carpool or vanpool journey.
5. Be the Change You Want to See
When you decide to share a ride, you're deciding that there will be one less car on the road. This might seem like a small change to you, but the impacts can be much greater than what first meets the eye.

In 2009, researchers at the University of Illinois estimated that if one driver in every 100 added just one additional passenger during their commute researchers have estimated that 7.2 million tons of greenhouse gas emissions could be avoided annually. They also found that the same change in commuting habits could add up to fuel savings of up to 820 million gallons of gasoline per year.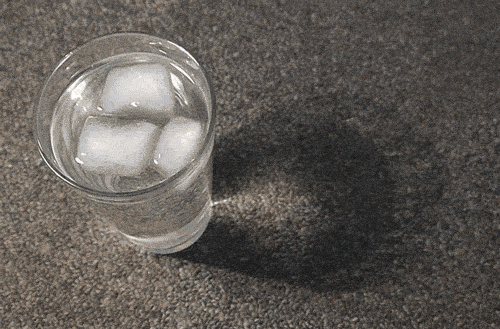 Choosing to carpool or vanpool instead of driving by yourself can be one of the simplest steps you can take to help combat climate change and cut your carbon footprint.


---
Starting or Joining a Carpool
If you think you're ready to try out a carpool or vanpool (whether as a driver or a passenger), consider these great options available today:

This great website from LA Metro, Orange County Transportation Authority, and Ventura County Transportation Commission helps potential poolers match with other drivers and passengers along their usual commute routes. Finding an existing carpool or starting a new one has never been easier for local Angelenos.
The carpool feature offered through the trusted traffic-navigating app owned by Google is an excellent place to start if you're already familiar with how to use Waze. Drivers can start setting up carpools and earning money by simply tapping the "Carpool" button near the bottom right corner of the app (the button may also appear as an image of a person hailing a ride). If you want to become a passenger and join a carpool, you'll have to download the separate "Waze Carpool" app from your phone's app store.

Uber's Pool and Express Pool features are excellent for saving money on your fare in exchange for potentially riding with another customer and effectively creating a carpool. Uber's algorithms will calculate your route and potentially match you with other riders who won't take you too far out of your way. And if you don't mind a bit of exercise, Express Pool offers even deeper cost savings in exchange for agreeing to walk a short distance to a set pickup location that saves all riders time and money.

The following two options are excellent choices for riders who are already familiar with ridehailing apps. Similar to Uber's Pool feature, Lyft's Shared Ride option allows customers to pay reduced fares for their journey if they are willing to potentially share their ride with another passenger along their route.
5. Word of Mouth
Even though there have never been more ways to join or start a carpool or vanpool, sometimes the old-fashioned way can be the best way to find a match. Finding coworkers who live in your neighborhood and could use a lift can prove to be an easy way to start a carpool. Asking friends and family also can be useful in finding existing carpools.

You may also find that the bulletin board in your office, your employer's transportation coordinator/manager, or your local community center has information on carpool and vanpool opportunities available that you didn't even know about. For instance, your employer may offer a cash rebate or incentive for committing to changing up your commute! Metro also provides plenty of info on how to go about starting or joining a vanpool here.
Go ahead and talk to someone about sharing a ride today and you may be surprised how beneficial it can be.