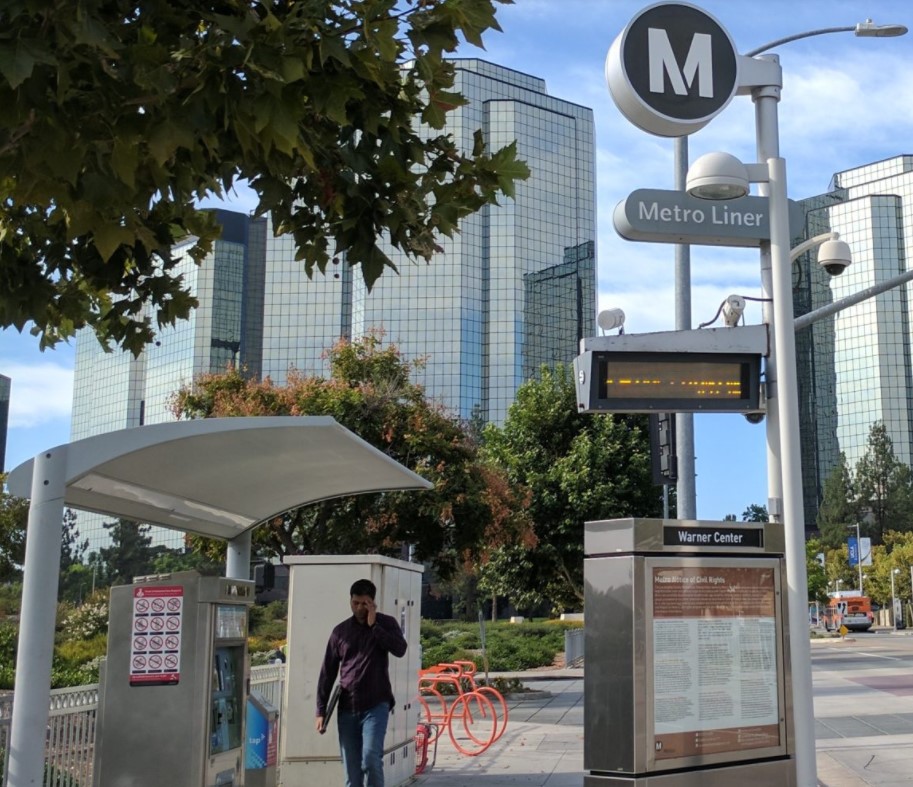 Big news from the Mayor's Office and Councilmember Bob Blumenfield this week as they announced Warner Center is the City's first official Transportation Technology Innovation Zone (TTIZ)!
The TTIZ designation means that Warner Center will be an area where private sector innovators can test cutting-edge technology solutions for transportation and mobility. It cements our community as a transportation and workforce development hub for years to come.
This initiative builds off the work of our Connecting Warner Center partner, Urban Movement Labs (UML). UML is a non-profit accelerator for transportation ideas, working with change-makers in LA to bring forward-thinking solutions to everyday mobility challenges.
The first pilot project to be launched in the TTIZ will be a zero-emission, last-mile delivery service connecting individuals sheltered at home by the pandemic to food from local businesses. Following the pilot's launch, be on the lookout for the second pilot in Spring 2021, which will feature mini-mobility hubs throughout Warner Center!
Statements from Mayor Garcetti and Councilmember Blumenfield included in the announcement from the Mayor's Office:
"Transportation and technology each have the ability to connect communities, create jobs, and contribute to progress on sustainability, equity, and economic growth — and Los Angeles takes pride in serving as a testing ground for dynamic and innovative mobility solutions," said Mayor Garcetti. "The first-ever Transportation Technology Innovation Zone will unite local businesses, workers, and inventors around how to revolutionize mobility in the West Valley, and it will serve as a model for what's possible as more zones come online in areas across Los Angeles."
"There's no place in L.A. as perfect as the Warner Center to test innovative transportation technology," said Councilmember Blumenfield. "Since we rolled out the Warner Center 2035 Specific Plan, the City's boldest and greenest specific plan, the Warner Center has become the focus of intense residential and commercial development. I am proud the Warner Center will be the City's first Transportation Technology Innovation Zone and I hope our exciting transportation pilot programs will help lay the blueprints for this City's green, transit friendly future."
Read the announcement from the Mayor's Office and learn more about the TTIZ here.